Small Steps, Sensible Choices, Superior Health.

Healthy Choices News & Views

Search This Site:
On this page you can sign up to get ongoing tips, ideas and recipes on making healthier choices in:
what you eat
what you use on your body
what you use in your home
Just fill in the form on the right to get on the e-mail list.  Just for signing up you will receive a free report called, Just Start Here ......
---
Still not sure?  Read on and if you answer yes to any of these questions, why not sign up and give it a try.  You can unsubscribe at any time.

Interested in natural ways to improve your health?
Baffled by all the conflicting information on what to eat?
Overwhelmed, confused, just don't know how to get started?

I remember feeling that way too.  To help you get started I have a Free Report called, Just Start Here ....
In this report I will share with you exactly what I did to put myself and my family on a path to better health.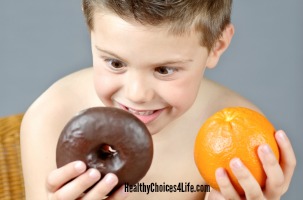 I'll explain why I wanted to make these changes and how I did it.
You'll learn how to avoid a family mutany as you introduce these healthy changes.
This step by step guide takes away any confusion on how to get started.
I've outline five simple steps to get you started. You don't have to do them in order, you decide where you want to start.
It even allows you the flexibility to help overcome personal preferences in your family.
So if you're looking for a way to get started, don't delay, just fill out the form below. After you have confirmed your subscription, you'll have access to your free report, Just Start Here ...

---
This free report Just Start Here... is my gift to you for signing up my for free E-zine, Healthy Choices News and Views.
Healthy Choices News and Views will provide ongoing tips, recipes and ideas to help you and your family live a healthier life in a more natural way.
I will not share or sell your information. You can unsubscribe at any time.
Ready to get started?  Just fill out the form below and download your Free Report today!
---
SiteSell.com, the company that manages the mailing of this newsletter, stands firmly against unauthorized mailings. As such, they request that you confirm that you wish to receive it.

They put this safety mechanism in place to make absolutely sure that you really do want to receive it. As soon as you activate your subscription below, you will be sent an e-mail asking you to click on a link to confirm that you did subscribe and somebody didn't sign up using your name and e-mail address. 

To Your Good Health,
Barb Hughesian
---