Small Steps, Sensible Choices, Superior Health.

Natural Health Remedies Guide

Search This Site:
Natural health remedies are more important now than ever.
Who would be qualified to teach and write about this topic and other important ways to naturally improve your health?
Who would give you 4 free modules so you can evaluate the quality of the program prior to signing up for her program.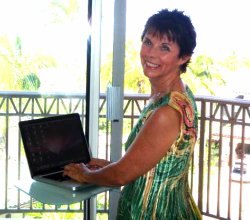 A Natural Health Remedies Expert

Well, let me introduce you to Dr. Carolyn Dean.
Dr. Dean is an M.D. who graduated from Dalhousie Medical School in 1978. But in addition to that she is also a graduate of the Canadian College of Naturopathic Medicine.
So she is not only an M.D. and an N.D. but she is also an herbalist, nutritionist, acupuncurist, lecturer, consultant and an author of numerous books.
While I try to give good general information on my website, Dr. Dean has had extensive training and has a wealth of knowledge.  I signed up for her program and I learned so much.  I was really amazed at how thorough her program is.  I got information on natural ways to improve my health, my home, my shopping, nutrition tips, recipes and so much more.
Dr. Dean has an informative and witty newsletter (uncensored by any third-party commercial interests) that you can access via her website at Completement Now! .
Make sure you sign up to receive the latest issues of the newsletter via email.
When she's not serving as medical director for The Nutritional Magnesium Association, writing books (she's got 20 out now) and helping clients with her telephone consultation practice – she's busy developing her natural health guide, Completement Now! – her 3-year total wellness program.
Completement Now! may be the solution to the health care crisis. "Don't wait for government to bring about true health reform," she says. "In order for people to be truly healthy – they have to take responsibility for their health.
How can any government force people to eat right, brush their teeth, exercise, take super-nutrients, sleep deeply or think good thoughts? That's not the role of the government."
As a member of Future Health Now! every 7 days you receive a new password which allows you to download a new module in the program. There are 156 modules in total.
These modules not only have natural health remedies but they cover so many other health topics that I have found very useful in my personal health journey.
Each module contains a 4/9-page PDF document written by Dr. Dean detailing simple strategies and action items from her Seven Pillars of Health model for increasing your energy, sleeping better and improving your mental acuity.
It's not about giving you more "health information overload" it's about helping you change your lifestyle so you see permanent improvements in your health.
For more information about Future Health Now! Contact Us and we'll send you the no obligation information on the Completement Now course.