Small Steps, Sensible Choices, Superior Health.

Answers About Super Supplements

Search This Site: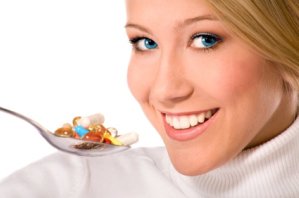 More and more people are looking to super supplements as a way to help them feel better.
The short Questionnaire at the bottom of the page can help you determine if you need supplementation.
There are many brands of super supplements out on the market today. 
I recommend that you find a good health food store with a knowledgeable staff.
They can help advise you on choosing an all natural, high quality brand of supplement.  
There are many high quality on-line suppliers as well. I purchase my supplements on-line from Nature's Sunshine.

One of my instructors, Steven Horne, AHG, suggested that almost everyone needs 7 basic supplements.
This is due to the deficiency of nutrients in our food, our lifestyle and the environment of toxins that we are surrounded by.

The Basic 7
Basic Supplement A daily vitamin and mineral supplement or whole superfood supplement to provide our basic nutrition.
Enzymes Most people eat a diet of cooked and processed food so we need to supplement with enzymes to help us get the nutrients out of the foods and supplements we are taking.
Probiotics Probiotics increase our immunity and intestinal health by replacing the good bacteria that is detroyed by antibiotics, tap water (which usually contains chlorine) and other medications.

Essential Fatty Acids Most of us are eating the wrong kind of fats. This makes us crave fats because our body needs these essential fatty acids to function.
Antioxidants Rich sources of antioxidants can be found in fresh fruits and vegetables but most of us are not consuming enough to protect our body from free radical damage.
Minerals Not your daily one-a-day vitamin contains macro-minerals like calcium and iron. But most people are seriously deficient in the trace minerals like zinc, copper, vanadium chromium, etc. Poor agricultural practices have depleted our soils of necessary minerals.
Fiber Most of us don't get enough fiber which leads to poor bowel health. Fiber protects us from toxins and lowers our cholesterol and blood sugar.

Do You Need Super Supplements?
Steven Horne, an expert in natural health, put together this questionnaire to help us determine if we need basic supplementation. Simply answer the questions below, keeping track of your points.
How often do you eat at fast food restaurants?
1 time or less per week (15 points)

2-3 times per week (10 points)

4-6 times per week (5 points)

Every day (0 points)

What kind of bread do you usually eat?

White (0 points)

Whole grain (5 points)
How often do you eat a home-cooked meal that is not composed primarily of canned, frozen or pre-packaged food?

Every day (15 points)

3 or more times each week (10 points)

1-2 times per week (5 points)

Less than once a week (0 points)

How many servings of fresh, frozen or dried fruits and vegetables do you usually eat each day? (Canned foods don't count!)

7 or more (20 points)

5-6 times per week (15 points)

3-4 times per week (10 points)

1-2 times per week (5 points)

Less than 1 (0 points)

Do you purchase organically or locally-grown food whenever possible?

Yes (10 points)

No (0 points)
Total your points and get your score.
If you scored 45 points or more, you're doing great!
If you scored less than 45 points, you probably need a superfood supplement.
If you scored less than 25, you definitely need a superfood supplement. 

Additional Resources
Leave Super Supplements Page & Return to Healthy Choices Home Page